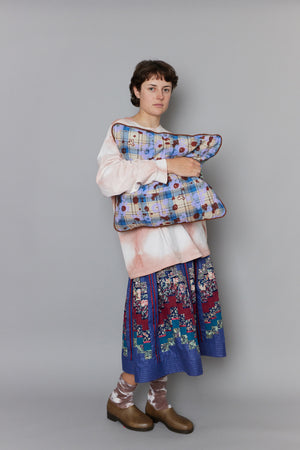 Norma Cushion is a contrast sided cushion cover made from Japanese cotton plaid flannelette and deadstock cotton floral voile. Both sides screen printed with the Herbicrania print in Venetian red and lilac and finished with brown piping. 
– metal zipper on back 
– large size
– piping edge

Material: 100% cotton, two colour hand screen print.
Available in size 50cm x 50cm.
Made in Australia.