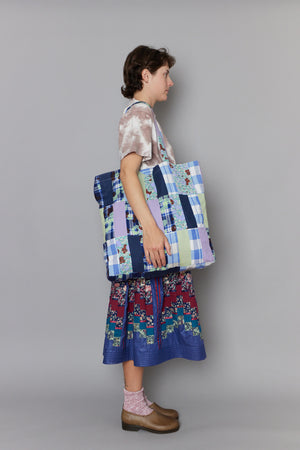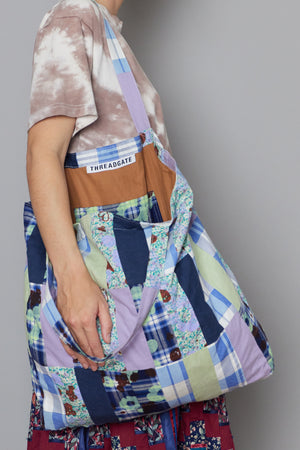 Anni Patch Tote Bag is an oversized patchwork tote bag made from past Threadgate collection fabric in light cotton, linen and hand screen printed scraps in a blue colour way. 
– Two thick shoulder straps
– Fully lined
– Inside pocket
– Key chain loop
– 45cm L, 38cm H, 10cm W 
– 28cm strap height


Material: 100% cotton and 100% linen main, 100% cotton lining, hand screen print.
Made in Australia.