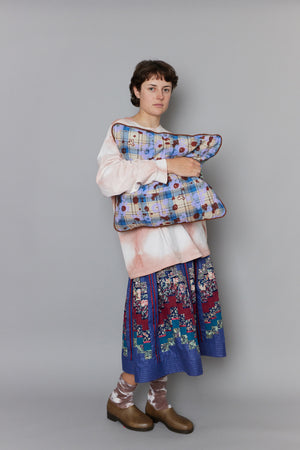 Norma Cushion is a cushion cover made from 100% Japanese cotton plaid flannelette. Screen printed with the Herbicrania print in Venetian red and lilac and finished with brown piping. 
– metal zipper on back 
– large size
– piping edge

Material: 100% cotton, two colour hand screen print.
Available in size 50cm x 50cm.
Made in Australia.